| | |
| --- | --- |
| Location: | Rooty Hill |
| Phone: | (02) 9836 2400 |
| Mobile: | 0404026364 |
| Fax: | (02) 9625 5453 |
| Email: | info@batoespaving.com.au |
| | Servicing Sydney Wide With Huge, Discounted Deals |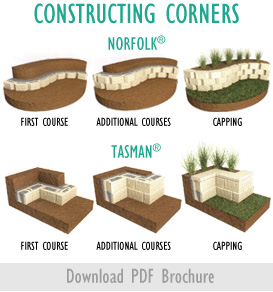 Retaining Walls Sydney
A retaining wall is needed when there are unequal elevations of soil around your property. They are built to withstand the lateral pressure exerted by the soil on the higher elevation so that it does not slide forward and crumble to the level below.
Depending on the situation and type of material used for building a retaining wall, retaining walls can vary in height. There are many types of retaining wall materials and these include timber, concrete blocks, treated pine and more. As a rule of thumb, timber walls should not exceed 4m in height.
When building a retaining wall for landscaping purposes, you also have to take into consideration the importance of having a drainage system to prevent the effects of hydrostatic pressure exerted by water in the soil.
Choosing the Right Retaining Walls
As you can see, picking the right material and choosing the correct method to build a retaining wall is not an easy task. It is something that is better left to the professionals like Batoe's Paving.
We have over 25 years of experience in retaining walls and have a team of professionals who can give you advice how to choose the perfect retaining wall to suit your requirements.
We have many types of retaining wall materials for every landscape project imaginable-- you can choose from blocks or timber and you can rely to supply the best solutions to get the job done nicely.
Whatever your project needs, we have the right retaining wall for you. Among the wide variety of retaining wall styles and designs that we offer include:
| | | | |
| --- | --- | --- | --- |
| | Arrina Wall (Arena Wall) | | Keystone |
| | A.B Blocks | | Grandstone (Heathstone) |
| | Besser Blocks | | Split Face - Besser Blocks |
| | Bolderstone | | Norfolk |
| | Heron | | Nambucca |
| | Hastings | | Tasman |
| | Heritage | | Versa Wall |
| | Valleystone (Garden Wall) | | Wallstone Grande |
Contact Us!
You can rely on our broad and deep industry experience in retaining walls to give you an advantage in achieving your landscaping goals. Get in touch with us today with any queries and one of our retaining wall product specialists will be glad to assist you.