Established 25 Years.
Phone:
(02) 9836 2400
Mobile:
0404026364
Fax:
(02) 9625 5453
Email:
info@batoespaving.com.au
Servicing Sydney Wide With Huge, Discounted Deals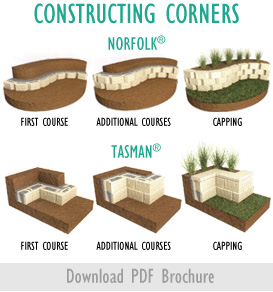 Metric Paver Supplies
Are you sick of your gravel driveway being washed out every time there is a storm? Does your backyard get muddy and soft with the slightest sprinkle? Or maybe you are looking to create a feature area for your garden to accentuate it's beauty? If you want to tidy up your backyard or make sure your driveway stays in place with a beautiful geometric flair then you need Metric Pavers.
No matter the problem or plan, if it involves pavers, driveways and garden areas then the answer to your prayers is Metric Pavers from Batoe's Paving Centre.
What are Metric Pavers?
Metric Pavers are classic rectangular pavers from Baines Masonry that suit a number of styles and design aesthetics. 200mm in length, 60mm in height, and 100mm wide, Metric Pavers are the paver of choice for people who like a classic look that is also extremely hard wearing and reliable.
Here are just a few of the paving projects that Metric Pavers are suited to;
Pools
Driveways
Garden Paths
Public Footpaths
Minor Roads
Metric Pavers come in a range of colours including; Charcoal, Bushrock, Appin Stone, and Berrima. Utilising a number of these colours can give you exciting pattern options or you can go for a single uniform colour block, the choice is yours!
Contact Batoe's Paving Centre for all of your Metric Paver Supplies
If Metric Pavers sounds like the perfect fit for your home renovation or infrastructural project then come in and speak to the friendly and professional team of Metric Paver experts at Batoe's Paving Centre.
Batoe's Paving Centre has over two decades of experience in the paving stones business and we know just about everything there is to know about Metric Pavers and other paving supplies. If you have a project that needs pavers then come in and see the team at Batoe's Paving Centre, we will help you decide on what pavers are right for you and your individual project.
The best bit is that Batoe's Paving Centre will always try to get you the best possible price on all of your paving products, so give us a call today and experience the difference of working with true paving professionals.