Established 25 Years.
Phone:
(02) 9836 2400
Mobile:
0404026364
Fax:
(02) 9625 5453
Email:
info@batoespaving.com.au
Servicing Sydney Wide With Huge, Discounted Deals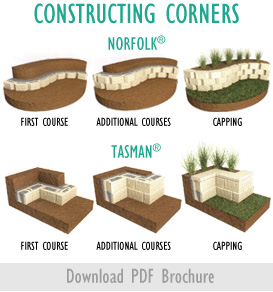 Errosion Control Systems Concrete Pavers
Are you a contractor looking to provide your customers with an affordable and practical alternative to sandstone retaining walls? Maybe you're a do it yourself home handyman who wants great looking retaining walls for less? If this sounds like you then you need some Erosion Control Systems pavers from Sydney's most trusted and professional paving supply centre; Batoe's Paving Centre.
Batoe's Paving Centre has been supplying the people and businesses of Sydney with the most comprehensive and precise paving supplies for over two decades.
What are Erosion Control Systems Pavers?
Erosion Control Systems pavers are concrete pavers produced by ECS Masonry for the Australian and international market. ECS Masonry has been producing quality concrete products for over 25 years, and the Erosion Control Systems line of products is the culmination of years of experience and research.
The ECS Masonry Erosion Control Systems Retaining walls blocks come in three different varieties.
Stackstone- Stackstone is the original stone for small garden walls, commonly used for the construction of low garden walls and for garden edging requirements.
Bolderstone- Bolderstone is a dry stack retaining wall system that has a large format split face.
Hermitage Sandstone- The Hermitage sandstone block system has the closest resemblance to real sandstone you will find for a fraction of the price.
The beauty of the Erosion Control Systems paving system is that it is so simple to use it can be carried out by home handymen and professionals alike.
ECS Masonry also supplies Batoe's Paving Centre with a range of additional paving supplies including standard pavers and more. If you want the best paving supplies from ECS Masonry and other premier paving brands at the best possible price, contact Batoe's Paving Centre today.
Contact Batoe's Paving Centre for all of your Erosion Control Systems Pavers Needs
If you want Erosion Control Systems pavers for your next home handyman or commercial project, no matter the size or scope, home project or infrastructural development, get in touch with the friendly, professional and experienced staff at Batoe's Paving Centre.
We will offer you a free measure and quote along with the best and most knowledgeable advice in the paving market.