Established 25 Years.
Phone:
(02) 9836 2400
Mobile:
0404026364
Fax:
(02) 9625 5453
Email:
info@batoespaving.com.au
Servicing Sydney Wide With Huge, Discounted Deals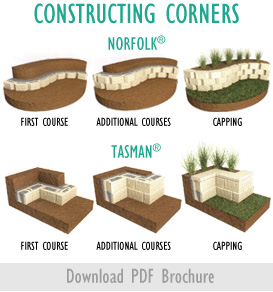 Claypave Clay Pavers
Are you renovating your home and on the lookout for earthy and beautiful clay pavers to finish off your backyard upgrade? Clay pavers from Claypave and Batoe's Paving Centre are the aesthetically pleasing and smart way to give your backyard and paved areas a beautiful finish.
What are Claypave Pavers?
Claypave pavers are some of the most beautifully designed and robustly manufactured clay pavers on the market. Claypave has a unique manufacturing process that first extrudes the billet, and then re-presses it in custom built machines giving you a paver that is accurate in both size and shape. It also allows Claypave to provide the smallest spacer lug on any paver on the market.
Claypave's state of the art manufacturing processes allows Claypave to produce a high quality clay paver. Claypave sizes include 230 x 115mm, 230 x 230mm, 300 x 300mm, 400 x 400mm and 460 x 230mm. These sizes, coupled with the unique colours Claypave achieve with local clays, create a product that Batoe's Paving Centre are very proud to supply our customers with.
Five Benefits of Clay Pavers
Here are five reasons why clay pavers are a great choice for your commercial or domestic paving job.
Strength - Contrary to popular belief clay pavers can be quite strong. Talk to the team at Batoe's Paving Centre to determine which clay paver will suit your project.
Colour matching - Clay pavers are great at maintaining their colour after long exposure to the sun.
Easy to maintain - Hose and sweep clean, they are that easy to clean.
No slip sliding - Clay pavers are naturally slip resistant.
Environmental choice - Clay pavers are made from readily available and highly sustainable sources.
Contact Batoe's Paving Centre for all of your Claypave Pavers Needs
If you think a set of clay pavers from Claypave sounds like just the thing for your home improvement job then get in touch with the friendly and reliable staff at Batoe's Paving Centre today. Here at Batoe's Paving Centre we have over two decades worth of experience in the paving profession, we know pretty much everything there is to know about every kind of paving job.
Come in and talk to our friendly and expert staff and enjoy a free measure and quote on us.