Established 25 Years.
Phone:
(02) 9836 2400
Mobile:
0404026364
Fax:
(02) 9625 5453
Email:
info@batoespaving.com.au
Servicing Sydney Wide With Huge, Discounted Deals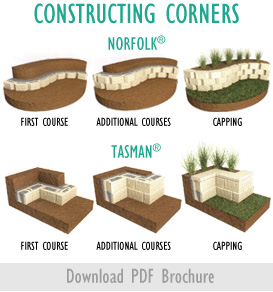 Adbri Masonry Pavers
Are you a do it yourself home handyman who is looking for a strong and reliable concrete paver to round out your home renovation plans? Maybe you're a commercial builder who wants a cost effective and reliable supply of some of the best concrete pavers on the market? No matter who you are or what your level of professionalism is, no matter the size or scope of your job, quality concrete pavers from Adbri Masonry and Batoe's Paving Centre is the answer to your problem.
What are Adbri Masonry Pavers?
From small, budget brick pavers to large format, premium quality concrete pavement and stone alternatives, Adbri Masonry has a pavement solution for your next paving project.
Abdri Masonry's contemporary collection of outdoor concrete pavers is available in a range of shapes, sizes, colours, and prices, from budget pavers for DIY paths and patios through to premium large format, square pavers for courtyards, entertaining areas and pool paving; Abdri Masonry and Batoe's Paving Centre has the right stuff for your job.
Benefits of Concrete Pavers?
Here are just a few of the reasons why concrete pavers from Abdri Masonry are a good idea for your home improvement or commercial paving project.
Affordability - Concrete pavers from Abdri Masonry and Batoe's Paving Centre are as affordable as pavers come, don't break your budget, contact us today.
Versatility - Whatever you want from your pavers, chances are we have the right style for your needs.
Maintenance free - Concrete pavers are easily maintained so you don't have to worry about them after they are put in.
Longevity - Concrete pavers have great life expectancy.
Strong - four times stronger than poured concrete, great for any part of the home.
Contact Batoe's Paving Centre for all of your Adbri Masonry pavers needs
If some concrete pavers from Abdri Masonry sounds like just the ticket for you and your home improvement project then get in touch with the team of paving experts at Batoe's Paving Centre today. With over 23 years of experience in the industry we know everything there is to know about concrete pavers.
Batoe's Paving Centre proudly supplies both commercial and domestic customers, so no matter who you are or what the nature of your project is, Batoe's Paving Centre will have the right advice and products to ensure the best possible result on your job.